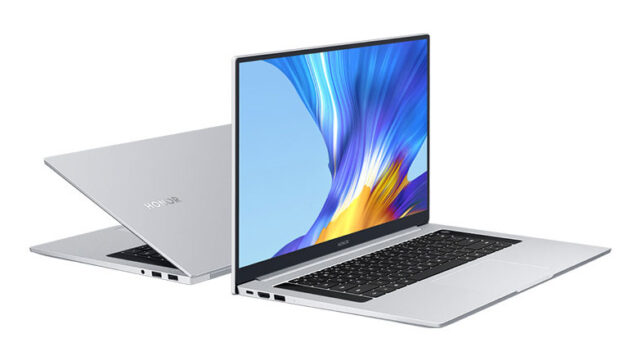 Recommendation for Laptops with High Cost Performance
Published On December 2, 2020 |
Hardware
In the past, business people had to carry a large briefcase when traveling. But nowadays, people only need a small laptop to handle most things. People's demand for laptops is large. Many brands of laptops have emerged in the market. Today, I'd like to introduce a cost-effective laptop. It is HONOR MagicBook Pro.
According to the HONOR MagicBook Pro specs given by the official website, its advantages are in the following aspects.
1. Strong endurance
The HONOR MagicBook Pro uses a 56Wah high-capacity battery. It can last for up to 11 hours. The endurance of ordinary laptops is only 5-8 hours. HONOR MagicBook Pro has a battery life of up to 11 hours. It is useful for people who need to travel frequently. In addition, HONOR MagicBook Pro supports 65W fast charging, which can reach 50% in half an hour. It is powerful.
2. Strong performance
HONOR MagicBook Pro uses AMD Ryzen 5 CPU. AMD's CPU is specially optimized for Adobe family software. HONOR MagicBook Pro can meet the needs well. HONOR MagicBook Pro supports 16 GB of running memory. You can run many office software at the same time. HONOR MagicBook Pro has 512 GB of storage space. If there are special requirements, a larger hard disk can be replaced separately.
3. Thoughtful functional design
The HONOR MagicBook Pro is only 369*234*16. 9 mm in size. It is small and can be easily put into a backpack. Its weight is only 1.7 KG. This is important for people who often travel on business. Ordinary computers weigh four to five kilograms. It may not feel good to carry it for a while, but if you want to carry it around, you will feel heavy. The HONOR MagicBook Pro weighs 1.7 KG, which is not too difficult for even children to carry.
HONOR MagicBook Pro has many thoughtful small functions. Such as fingerprint unlocking and pop-up cameras. With a touch of your finger, you can unlock it directly like a mobile phone. You don't have to enter tedious passwords every time. Pop-up cameras save space on the screen, allowing you to enjoy the look and feel of a large screen on a small-sized computer.
4. Diversification of Use Scenarios
HONOR MagicBook Pro can realize intelligent mutual sharing and multi-screen collaboration for HONOR and HUAWEI products. What is most popular with the vast number of users is the one-touch transmission function. With a touch, the files on the mobile phone can be shared to the computer. If it is another computer, you need to connect the smartphone and the computer with a data cable. But also to look for the documents they need in the numerous documents. In contrast, HONOR MagicBook Pro's touch-and-pass function is convenient. If you have HUAWEI or HONOR smartphones, HONOR MagicBook Pro is definitely your best choice.
The most important reason why so many people recommend HONOR MagicBook Pro is its price. Now you can still enjoy discounts and free freight services.