Increased use of artificial intelligence applications comes with numerous advantages for businesses. They include less redundant tasks, enhanced efficiency, and improved customer experiences. Even then, the possible threats are likely to outweigh the benefits if AI is placed in the wrong hands.
While artificial intelligence is expected to enhance business operations, there will be increased vulnerability to technical failures and cyber attacks. Additionally, as economies rapidly become interlinked, business interruptions and huge financial losses may be experienced. Businesses will also experience further liability as decision-making responsibilities turn to manufacturers and machines.
According to studies, the increasing application of artificial intelligence in the manufacturing industry comes with risks and benefits. This applies in the various other sectors where the implementation of AI is taking effect and other areas such as defence, mobility, economic, healthcare, and environment. Artificial intelligence is also known as machine learning.
It is software that is capable of learning and reasoning in a manner similar to humans. Effective risk management concepts will be required in order to maximize the comprehensive advantages of the complete introduction of techno-savvy artificial intelligence applications. Currently, weak artificial intelligence forms are capable of executing specific tasks. In future, robust artificial intelligence applications will solve arduous problems and execute intricate transactions.
Artificial intelligence plays a major role in finding users in various industries. This technology is used widely for weather predictions, powering driverless vehicles, operating and monitoring industrial machines, and preparing financial transfers. According to Universal Robots, artificial intelligence may double the annual economic development rate in different developed economies by the 2030s. Still, cyber attacks pose a major challenge to these technological advancements.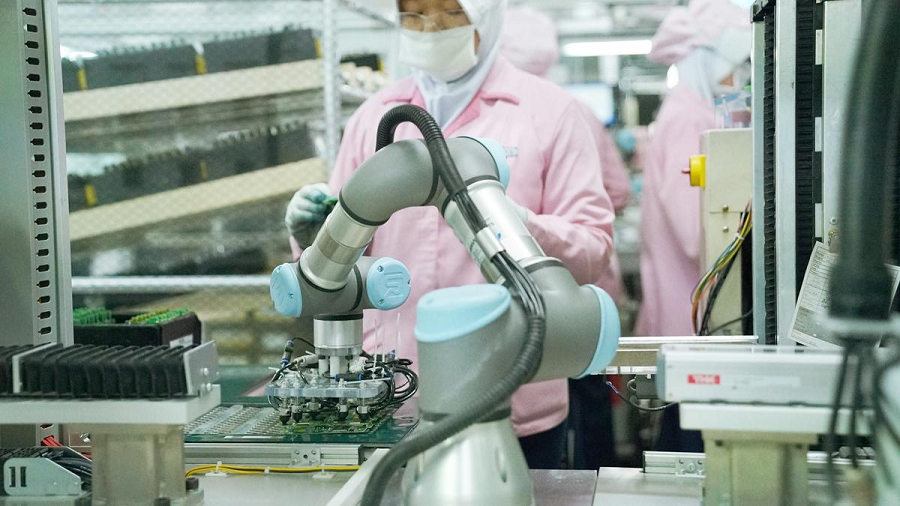 Universal Robots engineers opine that while having robust software could help eliminate cyber attacks through heightened attack detection strategies, it may increase it, especially if hackers are capable of controlling the machines or systems. Artificial intelligence can allow more targeted and severe incidents by reducing the cost of establishing attacks. Similar programming errors or attacks could be displayed on various machines. According to experts, absolute global cyber attacks can cause massive losses.
In fact, cloud service providers can lose millions of dollars from a half day fault. In order to establish artificial intelligence risks, Universal Robots has focused on five areas which are, safety, accessibility to software, ethics, and liability, and accountability. Through tackling each area, the hazards for responsible introduction and development of Artificial intelligence reduce exponentially.
Businesses should adopt preventive measure if they want to eliminate risks from mistaken consequences. Experts say that when it comes to safety, for instance, the need to introduce artificial intelligence systems can result in negligent and insufficient validation activities needed to guarantee a practical, safe, and cyber safe artificial agents' deployment.
This may result in an increase in poor quality products and recalls. In terms of liability, artificial intelligence agents will most likely take over decision-making responsibilities from humans in the near future. However, they will not be legally liable for such decisions. Generally, the artificial intelligence agents software developer or manufacturer is responsible for any faults that may result in damages to the consumer.
It is important to understand that artificial intelligence decisions undertaken by the AI agent but are not related to manufacturing or design due to their perception of reality, could have no liable party in relation to law.
Finally
Artificial intelligence has a high potential to enhance the operations of various sectors. In the insurance sector, for instance, it will play a huge role in automating insurance procedures and enhancing service delivery to the customers.  Claims and policies will be processed and issued more efficiently and faster. AI will enhance data analytics hence helping the insurers and customers to better understand the risks involved. This way, they will reduce them effectively. It is expected that more insurance solutions will be created which will help companies to be knowledgeable about cyber risks and devise security improvement strategies. Additionally, the technology will help insurers to establish cyber exposure accumulations and change the way they interact with their customers.