Apps are what make a smartphone what it really is – both in terms of functionality and usefulness. There are apps meant for several purposes – right from education to finances to mingling with the right minded people. Have you ever given a thought to how the Indianisation of an app can help it grow ahead and become successful?
The growth of the Indianised apps
The Indian smartphone market is growing at an unprecedented pace. This means there are more mobile users than what it was just a few years ago. This has given rise to a new concept when it comes to the development of mobile apps for the ecosystem.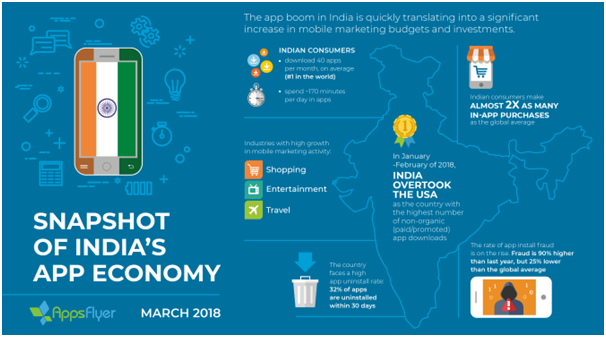 Yes, Indianised apps have been taking it to the next level. Tailor-made applications specifically designed for the culture that we are used to, and the native language that we speak should indeed go a long way in promoting the trend. We have been witnessing the perfectly Indianised apps in almost every genre. Be it the medicine and health, banking or even social media space – there has been a sleuth of apps that cater to the non-English speaking population.
Addachats should be one of the best examples in this context. Indian App AddaChats works as the Indianised social media network, and instant messenger rolled into one. It lets you communicate with your friends, colleagues, and family in your native language. You do not need to be a Pro in English for being able to use the app. The app supports ten Indian languages and lets you communicate even with the strangers in the language that you are comfortable with.
It isn't only the language that the app lets you feel comfortable. In addition, it also serves the content that you are at home with. Viral or trending videos, jokes in the regional language, WhatsApp status, and stickers and shayaris – these are just a few examples for the completely localized content that the app stands for.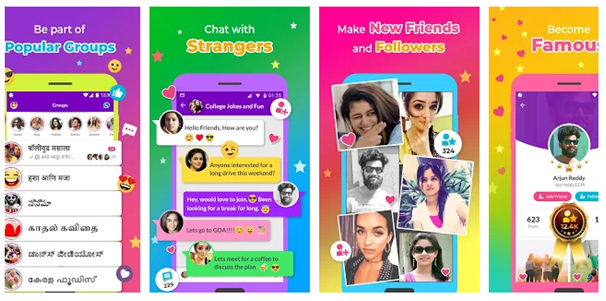 Addachats isn't the only app that has been able to achieve this distinction. There are several of them that have focussed on rationalizing the content and thus have been successful. Roposo TV and Newshunt can be a couple of other best examples. They have focussed on one thing – providing the content that the audience is looking forward to and providing it in their native language. In a country, where less than 15 percent are comfortable with English as their medium of communication – this is the best strategy you can go with.
Catering to Multiple Interests
In addition to Indianizing your app content, one of the best options to make your apps more profitable would be research into what your target audience has been looking ahead to.
You can create apps that cater to multiple interests. Being diverse is the key to success. How about developing apps that let you learn table or something else for that matter? How about the one that lets you chat with strangers? Then there is another section of the people that may be interested in hobbies like singing karaoke or creating homemade music videos. Researching into what your audience is into and finding what they are feeling lacking on their smartphone can guide you into exploring the untrodden path. In fact, moving into your audiences' psyche and prodding them can help you create a unique app and aid you in opting for an early mover advantage.
So? What are you waiting for? Apps rule the minds of smartphone users. As long as you are capable of reading what is going on in your audiences' minds, you should be able to achieve the best results in making your apps more successful. Providing localized content and catering to the instincts of the user base can be one of the prominent strategies you can definitely use for a better reach and success as an app developer.