UberEats, Zomato, Swiggy – all such on-demand apps have revolutionized our world; offering us exceptional food ordering and delivery services hassle-free. Today, there's hardly anyone who doesn't know about these apps or do not turn towards their smartphone to satisfy their taste buds via these apps. And when talking specifically about Zomato, the app has grown into a social community of foodies and food service providers; leveraging them with features like location-based dining suggestions, multiple search options (search via restaurant or a particular cuisine), table booking, food ordering and delivery options, social media engagement, and much more.
If you are planning to build a restaurant finder mobile app like Zomato, make it certain that you cover all the distinct and key features of Zomato application, some of which are:
Features of a Restaurant Finder App like Zomato
Log in and Sign up
Someone who is starving might not be comfortable with creating a new account and undergoing a lengthy procedure for placing an order. So, to make your Zomato-based app successful, add social media login option into your app. With this feature, the users will be able to enter the app easily and enjoy your services. They could join the community of foodies with similar taste and discover each other's recommendations. They could share their pictures and review on social media platforms, adding to your brand awareness and engagement. Moreover, you will be able to access their profile information to understand their behavior and render customized offers.
In addition to this, don't forget to add a 'Signup Later' option. This will be helpful when the users wish to navigate through your application before taking the decision of creating an account and employing other services. And ultimately, lower down the app uninstalls rate.
Search Option
Zomato has made it easier for the users to take a decision by providing a multi-tiered hierarchy search filter. The app users can search based on location, ratings, cuisine, 24/7 service, payment mode, facilities, offers, distance, cost, and various other such parameters.
Restaurant Listings and Menu
Zomato act as a platform where you can connect with the reputed restaurants and food service providers in your locality. To make the user experience better and allow the restaurants to make a business, the app enabled the restaurant providers to create their individual profile just like the users. The restaurant owners can add details like their address, working hours, cuisines, photos, menu, in-app call button, cost, ratings, etc. onto their profile. This will help the users to connect them faster and boost their business.
Zomato app allows the food service providers to add their menu in three different ways:
Scanned Menu: Scan the printed menu and add to profile.
Text written on another window: Take users to a new window where all your menu items are listed
Interactive Menu screen: Let the users pick the food item they wish to have and go for the further procedure.
As per the top restaurant application development companies, an interactive menu screen is the best option to increase user engagement and drive higher revenue. However, one can opt for other available menu display options in case of low budget.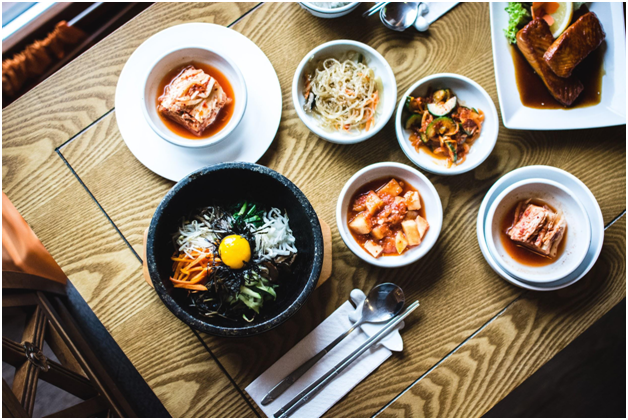 Food Delivery Tracking
If you are also offering food delivery options, make it certain that you let the customers track the delivery. Along with, don't forget to provide them in-app call feature. This will ease their process and enrich their experience.
Table Booking
Likewise, if you provide the functionality of booking a table, leverage customers with two options – either let them choose the table as per their preference or ask them to fill the details and get the available table booked by the restaurant staff.
Besides the aforementioned features, adding gamification elements will also help you to foster user engagement. Just like Zomato, you can also include gamification elements like Achievements, Levels/Points, Competitions, Quests, etc. to keep the users hooked.
Developing a Mobile App like Zomato
To create a successful restaurant finder mobile application like Zomato, you need to consider the features mentioned above. You need to plan which all features you will integrate into your application and how. When the planning part is done, you need to focus on:
Data Collection and Management
The first thing you need for building a successful restaurant finder mobile application like Zomato is to collect relevant data. You need to connect with the local restaurants, cafes and other food service providers and get access to their database. You have to build a relationship with their owners and discuss if you will let them share their discounts and other promotional content through your platform or not. In addition to this, you have to look for the right database for holding this data and use it wisely.
Prototyping
Once you gather the data, work on the prototyping. Make sure that the designed screens should be neat and clean. All the elements are designed and implemented such that the basic functionality of the application remains the heart of the app. Users can easily use the menu screen and view all the details added to the profiles easily. Besides, all the images and buttons must be added at the right place and should complement the app functionality. The review (or feedback) window should also be such that it encourages the app users to share their views.
Hiring an App Developer
The next thing you need to do is to hire app developers who have an expertise in restaurant app development and could deliver optimal solutions at stipulated time and cost. This step is the most vital part of app development process as it can make or break your app success journey.
With the rising demand for on-demand apps like Zomato and Uber, it is clear that developing such apps will bring higher revenue. However, you need to do extensive market research, plan well and hire the right app partners to deal with the competition and remain on the top of the market.