An ultrawide screen gaming monitor is way better than dual monitors and more superior compared to the standard widescreen monitor. It makes you more immersed on the game and multitask easier attributed to its seamless working, no bezels in between windows, and no multiple connectors to your video card. An ultrawide screen gaming monitor is designed to have almost the same aspect ratio with a normal movie theatre screen, about 21:9 and screen resolution of about 3440 pixels wide and 1440 pixels high. Overall, ultrawide screen gaming monitors have been developed to replace multiple monitors and provide users with a better gaming experience for a price.
Below we will list the best curved monitors for gaming
– Samsung CF791
This striking piece of a monitor is described to have both style and sensibility. Its salient features include exceptionally accurate color following calibration, a contrast ratio that is stellar, a large display, and excellent picture quality. It is important to note though its speakers are not excellent thus will require external speakers when used for partying and it is hard to find its video content. Attributed to Samsung's quantum dot technology, this monitor provides sharp and accurate colors at a relatively lower price compared to its competitors. It is highly adjustable for height and angle and amazingly easy to do. This Samsung CF791 is deemed ahead of the competition owing to its quantum dot technology.
– Acer Predator Z35
Praised for being the fastest monitor in the market today, its salient features are refresh rate of up to 200Hz, packed with gaming features, bright screen, and high contrast ratio. This monitor is highly geared to supporting gaming the reason for its 200Hz refresh rate and support for Nvidia G-Sync. Physically this monitor can be compared to a muscle car though ironically its curved back panels easily bend and the screen wobbles with desk movements. In terms of connectivity, it has a DC power plug, HDMI, display port, audio out 3.5mm, and upstream USB port with a four-port hub. Its menu has physical buttons which are easier to use in the dark. Acer Predator Z35's best quality is it's amazing 1190:1 contrast ratio at maximum brightness.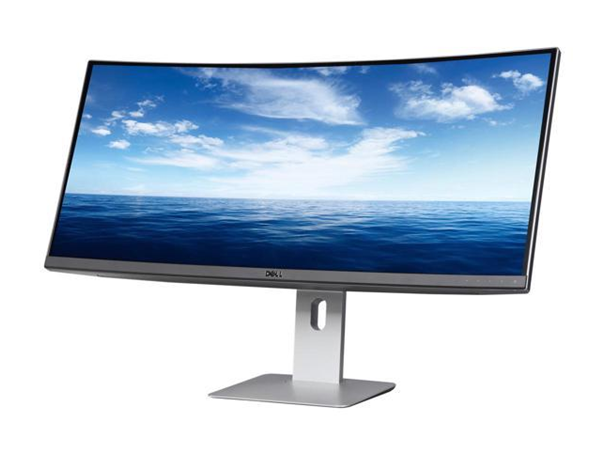 – Dell UltraSharp U3415W
Great image quality and cinematic appearance make this monitor perfect for both gaming and movies. Its salient features include amazing speakers, a wide array of features, and superb picture quality. This monitor's design is sensible and its color is neutral and classy owing to the black and grey colors. Its display is slightly curved at the edges which facilitates easy viewing on both ends of the screen. The U3415W's 9W speakers are its best feature as it is loud and clear as compared to competitors.
– LG 29UM68
This wallet-friendly monitor comes with premium quality gaming which is considered a fantastic choice compared to more expensive competition whose packed features are often not really put to use.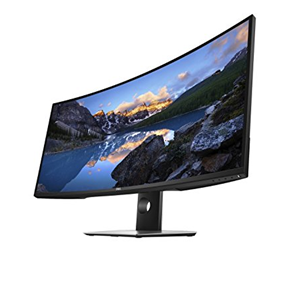 – Dell U3818DW
This top of the line supersized monitor has a near complete field of view due to the curvature of its widescreen. It also promotes the reduction in eye movement due to almost uniform visual thus promoting more productivity due to fewer distractions. This DELL U3818DW is the most expensive amongst all the top ultrawide screen monitors and deemed monster monitor by many. Amongst its most salient features are its strong warranty, wide color range, accurate color, controls are excellent, has VESA mount support which makes it sturdy.
It is also important to note that this does not come with a FreeSync support and its contrast ratio is not excellent. It also demands more space with its huge 35 inches width and the stand does not rotate through adjustable. And just like any Dell monitor, it has an excellent monitor menu and easy to operate. The speaker quality is clear all over the monitor's range of volume but there is no subwoofer, so you will have to install external speakers in case of dance or movie party.
Conclusion:
The pace with which gaming monitor technology evolves is very fast so that today it is already beyond the ultrawide screen gaming monitor era, rather, venturing into QLED and HDR. There have been amazing additions to the brands and models, each one aiming at providing the most advanced features for even better gaming experiences. Just the same for the ultrawide monitor generation, it is the Sony CF791 which tops my list for its fantastic features and price combination which is value for money.
References:
https://gadgetgang.com/best-curved-ultrawide-gaming-monitors/
https://www.digitaltrends.com/computing/best-ultra-wide-monitors/