There are a number of reasons why your company should be migrating your ERP solutions to the JD Edwards Cloud. Not only will you be able to save a significant amount of money in the long term, it's also an effective way to increase overall production and reduce risks and liability.
Along with improved efficiency and reduced costs, many businesses are enjoying the benefits that come with storing their valuable data in a secure location without needing to worry about destroyed servers from fire or other accidents.
Having an idea of how to act accordingly, you'll be able to enjoy the advantages of switching your ERP to the cloud, and here's how.
1. Familiarize Yourself with ERP Hosting & Services
If you want to migrate to the cloud without having any issues, it would be best to know what's necessary for ERP hosting. A reliable cloud service provider will tell you everything you need to know, such as the requisites for ERP hosting.
There's nothing wrong with taking one step at a time. You can start by knowing the scope of your data needs, moving infrastructure, applications, workflows, and other technology that would allow your business to grow. Keep in mind, since cloud technology is scalable, you don't have to pressure yourself into migrating everything at once.
2. Choose The Right Provider
As you get acquainted with what you can expect in ERP hosting, the next step is to look for a reliable and highly reputable JD Edwards service provider to guide you all throughout the process.
With the help of an expert, you'll be able to know the specific procedures that are vital to cloud migration. These processes should include service requests, data security necessities, risk management, and ongoing communications.
The purpose of having a cloud services provider is for you to be able to concentrate on your business and optimize your cloud coverage and business operations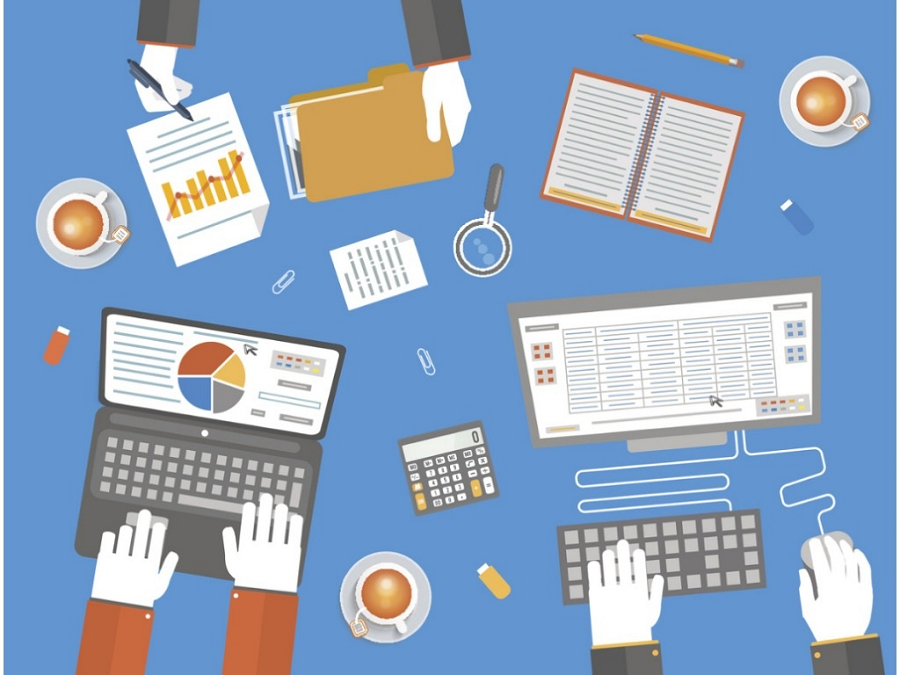 3. Determine the Right Procedure
The truth is, it doesn't matter if you're moving applications, you're a JD Edwards customer switching to a JD Edwards cloud, or planning to use another type of migration. What's important is to have an accurate plan for ongoing support and implementation. This would be the hosting provider's responsibility and you should speak with your JD Edwards service provider.
Your host and JD Edwards migration expert should coordinate with you and come up with a sound framework for modification, configuration, and most especially, integration.
The scope of services should be comprised of, but not limited to, change management and processes. This should be clearly understood to guarantee a successful migration so you can protect your business interests and ensure you have a smooth transition.
4. Know the Long and Short Term ROI
In the planning phase, you also have to consider specific migration processes from different perspectives– as a cost reduction tool, and a platform that would encourage profitability. This is one of the most common mistakes a lot of business owners do; they only look at cloud migration as a cost-effective tool. They fail to do more research in discovering ways on how to make it even more productive.
For hosting and implementation, one of the foolproof ways to create a precise business case is to have a cost-benefit analysis ready to be evaluated. This ensures accurate decision-making, and it also improves the ability to set achievable goals and meeting deadlines.
Through this, you'll also be able to come up with a solid foundation and metrics allowing you to measure your performance accurately.
By having an incremental and measured plan, you'll also be able to figure out when funding would be necessary and for what purpose. The ROI would be calculated according to the amount invested, and regarding ERP hosting, the time length to know the returns would be shorter than how it should be.
5. Avoiding Risk
By using a reputable JD Edwards cloud service provider, you'll be able to ensure a hassle-free process and eliminate risk because everything would be done accurately. This plan should contain the following: a schedule of tasks, configuration, verification of proper functioning interfaces, and best of all, the final program of migration of data.
As you identify the possible risks that you might encounter along the way, you'll be able to move on and focus on what would have the most impact on your business' standing. This should be handled by a team of professional that knows how to work with mitigation of risks.