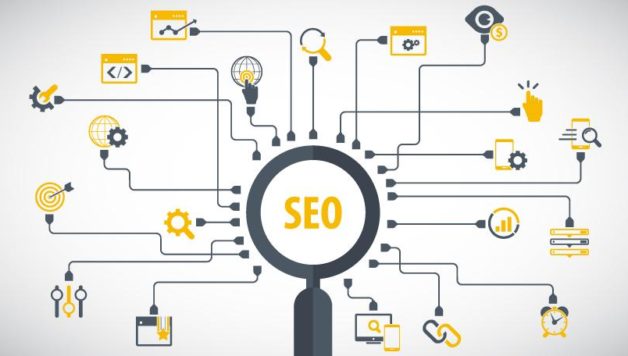 How to Use Simple Tricks to Improve Your Organic Rankings
Published On December 17, 2017 |
SEO
Are you running your website to promote your online business or for brand recognition?
If yes, you might have many rivals who are already ruling the online market and are driving huge traffic from the search results. For you, it's not easy to get top ranking in the search results, but it's not even impossible to get the top rank. If you have an in-house SEO team, you can easily build an effective strategy that can help you get the better ranking in search results.
But are there any simple tricks that you can follow and improve your organic rankings to some extent? Below are some of the tricks that can surely benefit your efforts.
Start with optimizing your content:
Well, the first and foremost point that you should start with is optimizing your blog according to the SEO guidelines. You might have already seen the top rankers in the search results and understand their blog structure. On that basis, you need to follow some points that include:
Using correct keyword to target
Optimizing Title Tag
Optimizing Title & Meta Description for SERP (Search Engine Result Pages)
Optimizing content with proper Keyword distribution throughout the content.
Optimizing URL to make it SEO friendly.
Adding interlink link and outbound links within your content
Use External Links to Rank higher:
Where most of the digital marketing experts deny the fact that adding external links can't benefit your blog post in getting higher rankings in search results. But according to one of the studies, it has been seen that search rankings are somewhere correlates with the external link added to your blog post. So, it's feasible to add one or maximum two external links to your blog. But make sure the links are highly relevant to your content; else, it will result in negative impact on your website.
Use Latent Semantic Indexing (LSI):
Ruling the digital industry since years, most of the people avoid this trick and hence lacks top search rankings. Whenever you search for a keyword, you are offered with related keywords that are also searched by the user. It's good habit to add those related keywords within your content and generate the content with the proper distribution of those related keywords. That LSI has been proved to be highly beneficial to rank your blog for more than one keyword.
Key Takeaways:
Apart from this easy to perform tasks, if you want to promote the blog to a higher level, you can take help of other digital marketing strategies that includes Email Marketing, paid Campaigns, Social Campaigns, etc. Where SEO tactics will not cast you heavy investment, you will require building a paid campaigns for other marketing tactics and making the investment to get better results.
So, what are you waiting for? If you have already started blogging, ensure you rank them well in the search results. But if you haven't started blogging yet, it's time to initiate and start driving huge traffic to your website with the help of blog post.