Record online spending? Check.
More mobile customers than ever? Double-check.
Ad targeting and offers to get more and more advanced? That too.
The momentum of the e-commerce industry is telling. Space is booming with customers and merchants alike, creating an endless array of opportunities for new digital storefronts to stake their claims.
This is especially true for remote workers and expats looking to make a living regardless of where they are around the globe. Given the plethora of ways to send money internationally and the fact that customer bases are no longer tied to borders, e-commerce is the perfect venue for anyone looking to make a living as a digital nomad or expat.
But with this newfound competition comes a challenge: making your storefront stand out from the crowd. Granted you have a business idea and sales platform in mind, here are five trends and strategies to help you do exactly that as you take your international e-commerce business into 2019.
Optimize Your Storefront for Search
The rise of voice search via virtual assistants such as Alexa and Google Home is rather telling. Shoppers are not only using such devices to shop on their own time but speak to their smartphones in a similar manner when they're searching for products and services.
E-commerce storefronts, therefore, need to adopt an SEO strategy that is able to accommodate long-form queries for products ("show me women's running shoes") and specific, long-tail keywords ("Nike downshifter women's running shoe") as well. Product pages titles, descriptions, and URL are all prime real estate for such terms.
Roll Out More Time-Sensitive Offers
The more you can tap into your customers' tiny attention spans, the better.
Time-sensitive offers aren't inherently new in the world of e-tail or retail; however, the still work as an absolute charm. This takes the pressure off of brands to create "big" campaigns and focus on more frequent, smaller ones.
Flash sales (think: 24 or 48-hour deals) via email and social media are totally fair game for encouraging purchases from your busy buyer base that's constantly on-the-go. Coupled with campaign specific-coupon coders, you can actually use these sales to determine which channels and types of deals gain the most traction with your audience.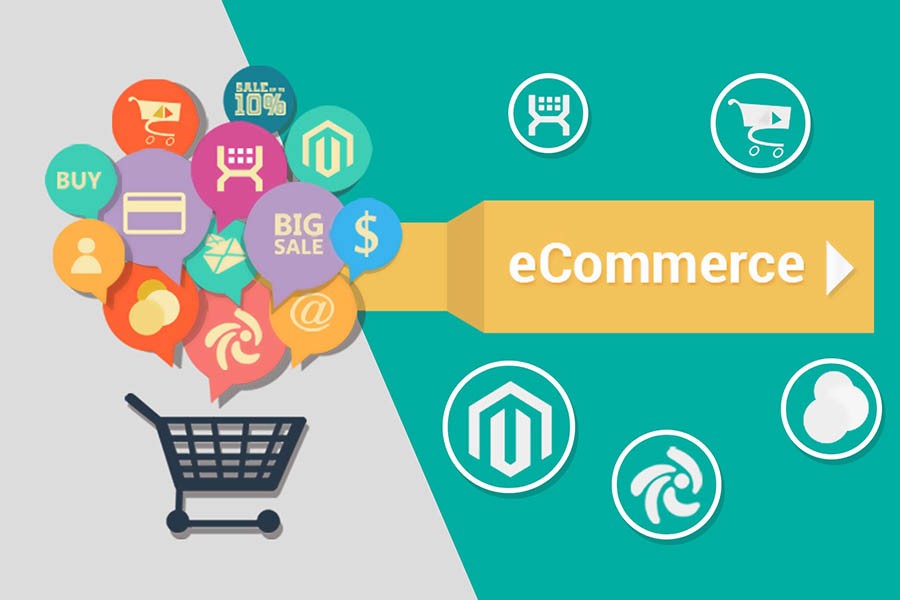 Automate Your Store's Tedious Tasks
There's so much on the plate of any given e-commerce, isn't there? That's exactly why automating as much of your business as you can is a huge plus.
Consider how big brands are using chatbots to juggle customer queries and recommend products to shoppers around-the-clock. Additionally, CRM platforms assist brains in gathering and enriching customer information to determine what products they're into and what deals to blast.
Oh, and tried-and-tested email automation via drip campaigns and autoresponders aren't going anywhere either. Marketing automation has become so robust yet affordable that merchants would be crazy not to take advantage of all it has to offer.
Promote with Video Content
It's evident that video traffic is taking over the web and e-commerce brands should take notice. Homepage videos, social commercials, and YouTube tutorials are all popular, low-hanging options for merchants looking to pick up the camera and play the role of producer.
Providing a visually compelling avenue to convert customers and show off your product, anything you can invest in a video will more than likely pay dividends.
Rethink Your Approach to Social Media
Social media has its time and place for not only nurturing leads but driving sales directly. Facebook ads are the bread and butter of e-commerce brands and the momentum behind such ads aren't going anywhere after the New Year.
Beyond ads, brands should emphasize customer care and handling concerns that funnel shoppers on-site. Channels like Twitter and Facebook have become the go-to for customers who don't want to hop on a phone call or deal with tedious back-and-forth. Simply note that modern shoppers expect speedy responses for businesses these days (think: 24 hours or less).
The beauty of e-commerce is that the playing field is fairly level regardless of where you are in the world. Whether you want to do e-commerce from home full-time or want to branch out your business in the near future, these tips are exactly what you need to make sure your storefront crushes it in 2019.