Kickstarter currently has Magnetykes seeking funding. These are robot-like figures that will come to life for children by the power of magnetism. These robot figures have movable legs, arms, and heads with each having their own magnetic vehicle and background story that is told in a comic book that comes with the figures.
Magnets
These magnets will probably be most kids' first experience with the world of magnets or science. They are made extra memorable by giving kids a fun toy to play with that has all the wonderful magnetic powers. Therefore, they are needing money to launch Magnetykes. More can learn at http://magnetykes.com/.
Look of amazement
Almost every parent with kids of a certain age will see the look of amazement on their child's face when they encounter the power of magnets. It is a chance for kids to see as well as feel invisible forces that are at work and to encounter the world of science. And with Magnetykes, kids have amazing hands-on experience that they will want to repeat time and again.
Magnets with real playing power
The inventor and CEO of Magnetykes are Scott Adams who is the father of two. He knew magnets had the power to draw his kids away from the computer screens. But he wanted to develop magnetic toys with more staying as well as player power than the traditional horseshoe shaped magnets. So, this was the birth of Magnetykes with the name mixing the word magnetite which is the most magnetic of all naturally occurring minerals on Earth, with an affectionate expression used to refer to small kids. As Scott says, "A magnetic field is magical and that's how children will feel about our Magnetykes!"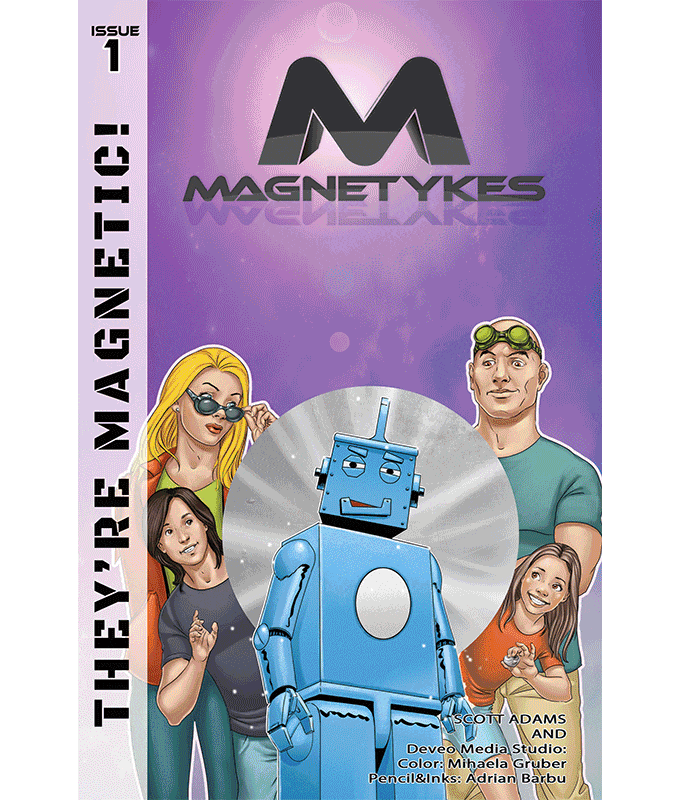 Ten Times Stronger
Magnetykes are no ordinary magnetic toy. No, they feature built-in magnets that are 10 times stronger than any ceramic magnet toy currently on the market. Now, that is the sort of information that really impresses kids and their friends.
Magnetykes is an award-winning magnet toy with comic book. There are plenty of toys around that grab the headlines one minute but disappear out of favor the next. But magnets? As a toy that has been popular for generations, due to the amazing things they let kids SEE AND FEEL.
Magnetykes
These are magnets for 21st Century kids. Using super strong as well as totally safe Neodymium Magnets, the strongest type of magnet that is commercially available. And there are currently 3 Magnetyke characters to collect.