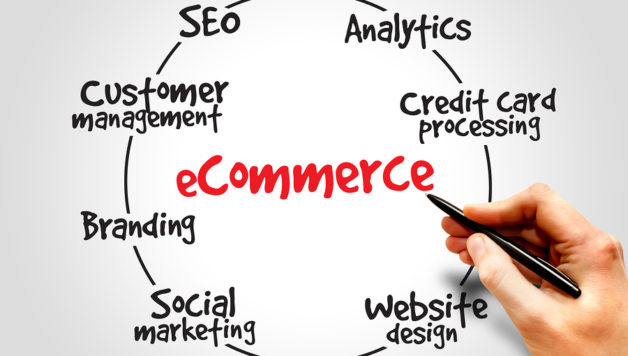 How Can Magento Web Design Benefit Your Ecommerce Business?
For most of the ecommerce companies and web design firms, Magento web development is the popular option. Being an open source electronic commerce platform, the web designer can use a range of software tools to build secure and easy business online. Magento development is the new kind of ecommerce platform which is easy to operate and offers great flexibility to any user. An ecommerce merchant can have the flexible online store to carry out business in an easy manner. Magento shopping cart has a huge demand all across the nation and people now understand the utility of it. The best part of Magento shopping cart is that it has the most powerful control panel which functions flawlessly and seamlessly. There are a lot of perks associated with using this sort of web development feature. The owner of the site can exercise a complete control over product browsing, product addition and removal. On the other hand, the buyers are also benefited largely by magento website.
Magento web development benefits the site owner
With the Magento web development, you may manage the product range, browse the products easily, manage the catalogue and orders, shipping, etc. You may also get a range of SEO marketing facilities. If you wish to reap so many benefits, you may approach a Magento professional. Contact the Magento developer if you want a highly secured website to carry out business. For any online store merchant, Magento website development is the finest online store solution. Magento services are also cost effective in nature when compared to other kinds of web development solutions.
Magento website may be customized
If you consider Magento development, you will also gain the benefit of customizing your site. You may change or modify the extension from time to time. When it comes to extensions, there are mainly three of them, namely, modules, interfaces, and themes. As an ecommerce merchant, you can choose among thousands of extensions to enhance the functionality of your ecommerce web design site. There is no need to compromise on the design standard of the site when this is done.
Magento web design allows better retention of customers
If you want to stand out from the crowd and stay ahead of your market competitors, you need to consider the modification of themes to offer a unique kind of browsing experience to the customers. This facility comes with Magento web development and so you have more chance of retaining the customers. Customer retention is totally dependent on the kind of user experience you offer to them. It will also optimize your website to an extent that it improves the page ranking across the search engines.
Magento web development: the backbone of online businesses
There are many ecommerce ventures operating online, and in fact, the Magento website is the backbone of their business. If you wish to avail of the Magento services, you may prepare a list of companies offering such services. Try and contact multiple service providers, compare the rates and then choose a service provider.
Magento is the most robust open source ecommerce platform that offers a lot many benefits. It is one of the best options and solutions for website development.