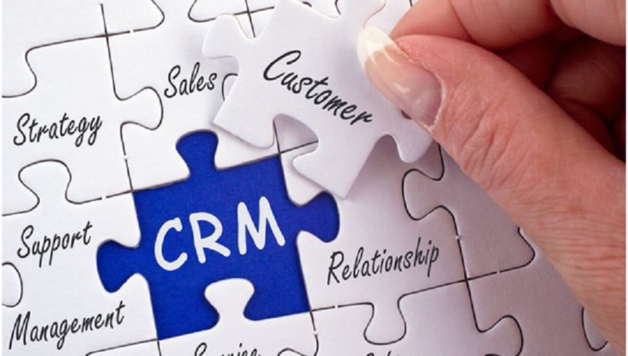 G Suite Integration
Published On July 3, 2017 |
Software
The system that is developed by Apptivo involves the following helpful applications available for CRM.
These include:
Lead Capture
Web-to lead form
Email to lead
CSV import
Conversion
Lead to contact/customer/opportunity
Contact to customer
Opportunity to order, estimate, invoice, project
Customize Apps
Create or remove fields
Share sections across apps
Secure sections of fields
Advanced searches
Create custom views
Customer & Contact Management
Store an unlimited amount of data
Set role based privileges
360 views of all associated apps
G Suite Integration
Contact sharing –
Sharing contacts with those on the same domain as you – never been easier. Apptivo delivers 2-way sync between Google & Apptivo; this means that anytime you add a contact in Apptivo it syncs with Google &vice versa.
Calendar Sync –
Never over look an appointment again. Keeps track of all your future appointments in Google Calendar and Apptivo. Just as contact sharing, this is also 2-way sync. Schedule will appear in both of these areas, saving time.
Google drive integration –
Sync your Google Drive with Apptivo Document app. Add Google docs to any object in Apptivo, such as a contact, customer, project, etc. Google Drive input rules applies to all documents that shared with Apptivo.
IMAP Email –
Apptivo allows you to effortlessly assimilate your Google email with Apptivo CRM. All emails both incoming and outgoing will be linked to the individual contact, customer or lead. This helps you to keep track of all emails communicated.
Task Sync –
Tasks in Google will sync to Apptivo tasks. It is as easy as that. 2-way sync between the tasks as well. Add a task in Google and it will be added into Apptivo, and vice versa.
Google Forms –
Generate a Google form to start catching leads right from your website. Data will be stored both in Apptivo's leads app & a Google forms. When someone shows an interest in product or service, you will receive a notification promptly.
Create a Google Form–
Begin capturing leads right from your website. Data will be saved in both Apptivo's leads and Google Forms App. When someone is interested in aservice or product you'll promptly have a notice.
Sales Tracking
Performance dashboard
Win/loss analysis
Sales planning app
Territory Management App