The onstream webinar indeed is a great webinar tool that features exciting benefits to the user such as live support of audio & video webcasts. This, therefore, makes it a perfect tool that can be used for education and training purposes, virtual meetings, corporate communications, and session webcasts. It is cloud-based webinar software that actually doesn't need any other software or hardware installation. It is important for you to note that the software is not free and comes with a monthly fee of $49 for hosting up to fifty participants.
While onstream webinar software has got such good features, it also has some problems of its own that can come in your way to enjoy a decent webinar. The main problem that is typical of this software is that sometimes its audio quality can sometimes be poor. The other problem that the software has is that the webinar participants can sometimes experience annoying dropouts from the main onstream webinar session.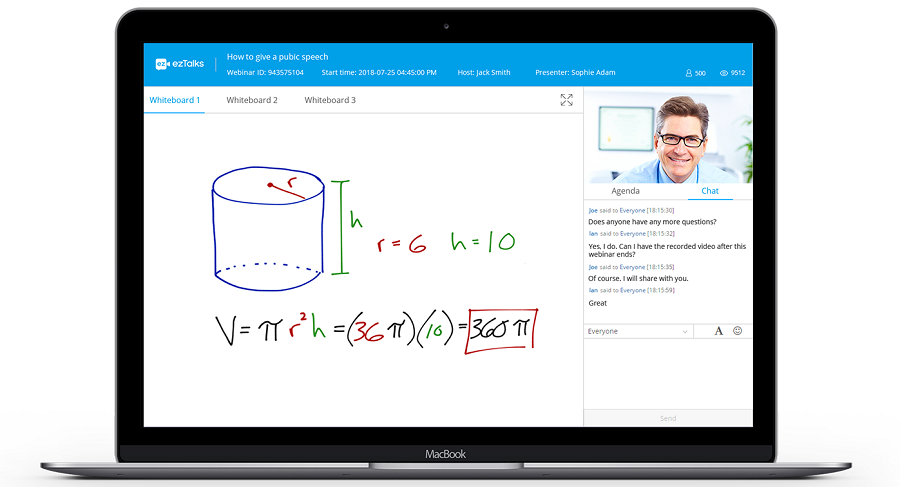 Now, with the many undoing of the onstream webinar software, the good news is that there are alternative to Onstream Webinars that have better features and functionalities.
Here below are some of the best Onstream webinars alternatives that you could possibly opt for:
1. GoToMeeting
It is a web conferencing software that makes it easy for its users to be able to connect with other users online from anywhere in the world. Through it you can easily synchronize webinars as well as online meetings and commence working anytime using the dedicated mobile apps. This software also supports top-notch video conferencing for even more users and participants.
If you wish to connect with up to 100 video participants and still enjoy unlimited audience per session then ezTalks Webinar is the best Onstream Webinar alternative for you to use. It is an advanced webinar software that has many innovative features including; easy registration, an easy-to-use interface, numerous options for sending customized meeting room invitations, white board, screen sharing plus an online chat facility. The eZTalks webinar also has an exceptionally high quality video and audio experience thus offering the participants a really fulfilling experience.
3. ClickMeeting
This web conferencing platform can be used by individuals as well as business users. It offers web-based conferencing services and is available across all the major web platforms and is capable of supporting up to one thousand users at one go!