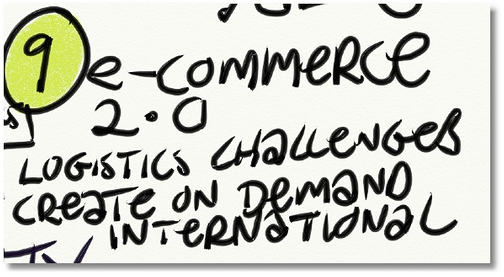 Ways to Improve your Fulfillment Efficiency
Published On November 21, 2017 |
Software
If you own an e-commerce company, then you know how overwhelming it is to manage online inventory. Whether your business is large like Amazon, or small like a startup in your garage, when customers place orders, they expect accuracy promptly. One of the main things to consider is that technology is now at the heart of every business strategy and gives companies the competitive edge over rivals.
So, as an online business, how you manage your inventory will reflect in customer satisfaction. Here are three ways to improve your e-commerce company inventory management.
Organize Your Inventory
How you organized your inventory affects order processing speed and accuracy. Order accuracy is the most critical metric because customers expect their orders to be correct. In fact, 23 percent of items returned were returned because they were the wrong item.
Also, when you organize your products, make sure each item is labeled using bar codes or universal product codes. Next, you need to arrange your items by putting the highest selling items in the most accessible place. Don't worry; if you don't have the equipment, you can just rent heavy-duty equipment like an electric scissor lift to help you.
Optimize Product Selection and Quantity
Image via Flickr by royblumenthal
Typical mistakes often made are choosing inventory that's hard to sell and offering too many choices. You want your space to hold inventory that's in high demand and yields a high gross profit margin. For example, if your e-commerce business has items that offer multiple colors but some colors aren't selling, then those shouldn't be your focus.
One of the steepest learning curves you'll face is how much inventory to buy. But when considering inventory, keep delivery time and reliability in mind. Some mistakes are easy to fix, but having out-of-stock items leads to a loss of customers. Maintaining a balance between product quantity and customer demands is challenging, especially for new e-commerce entrepreneurs. A good start is to calculate your inventory turnover ratio because it lets you see how your company is turning inventory into sales.
Avoid Human Error
It's true that we're all human and that some errors are going to happen. But when it comes to managing your online business, you need to avoid or at least minimize those mistakes. Over time, they can have a substantial negative impact on your enterprise.
If you're using Microsoft Excel to manage your online inventory, chances are you've had human errors. In fact, just to show that errors occur with using Microsoft Excel, Ray Panko, from the College of Business Administration at the University of Hawaii, tested this theory on a group of information management students. Results showed that students who worked alone had an error rate of 86 percent, while those who worked in groups had an error rate of 27 percent. One way to minimize human error is to implement automated inventory control systems. These computerized processes can track your inventory without human intervention.
The bottom line is that efficient e-commerce fulfillment needs to provide accuracy, inventory visibility, condensed storage, and flexibility with minimal human error.