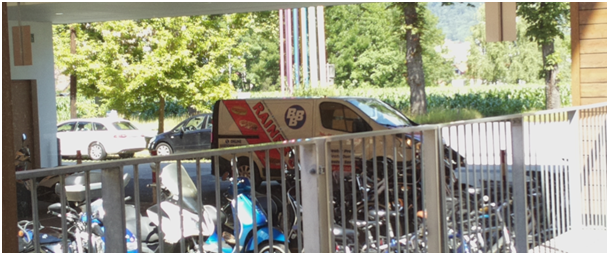 Using a Raspberry Pi, Azure and Microsoft Teams To Alert Its Time for Lunch
Published On July 26, 2017 |
Technology
Lunch time is pretty much everyone's favorite part of the day where employees abandon their desks for the company cafeteria, the break room, and in some cases, a food truck.
Food trucks are great because they generally park right outside of offices and employees can simply step outside and choose from a usually varied menu. But there are downsides to food trucks. This option, while very convenient, can be difficult to pinpoint and even time.
Most food trucks are parked outside of high traffic areas during lunch hours, but those can vary. If you are in an office that doesn't face the road, or you don't have a window at all, odds are you will never know when the food truck will arrive. Alternatively, you could pester your coworkers who do have a street view, but they will undoubtedly get frustrated with your continued contact on the matter.
After tossing some ideas around, Modern Workplace Solutions came up with MoCaDeSyMo. This little red man, who's name stands for Mobile Carbohydrate Delivery System Monitor, is mounted on the back side of a special Raspberry case that faces the street. Every minute on weekdays between 10:45 and 11:30 a.m., MoCaDeSyMo takes a photo to detect if a food truck is outside. His body includes a Raspberry Pi 3 and the default Pi camera module.
MoCaDeSyMo uses Azure Cognative Services to predict if the truck is present on the street. After that, a Microsoft Teams connector is trigged and employees are notified that the truck has arrived.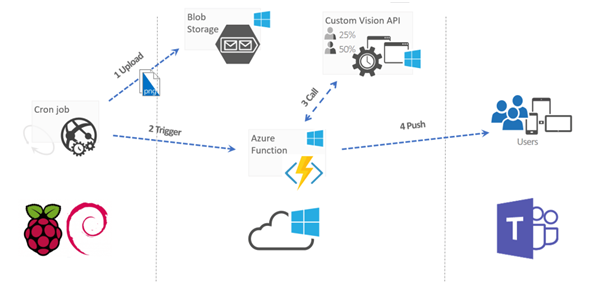 RASPBERRY PI
The Raspberry Pi 3 with a camera module and a default Raspbian Jessie image as its operating system is essential in this alert process.  Linux was used as the base system to talk to Azure. The camera module takes a picture and crops it, focusing only on what the employees are interested in: the presence, or lack thereof, of a food truck.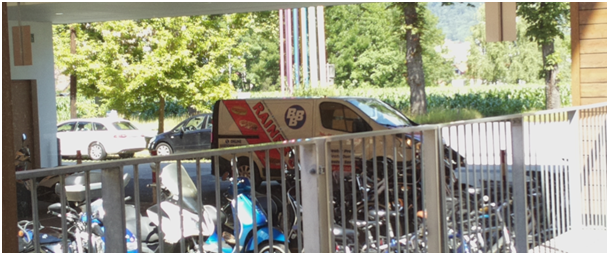 One command is used to talk training pictures. This causes MoCaDeSyMo to take a photo every two seconds for a period of 30 seconds. This creates data to train the image recognition algorithm.
AZURE FUNCTION& MICROSOFT TEAMS
Azure is used to upload the images to a blob storage. The Azure function is triggered with the URL of the new item in the blob storage. A Custom Vision endpoint is used to predict with image recognition. The team used 77 pictures of the truck and 164 photos of the images without it to train the system.
By tagging the images without the truck as false, the quick test feature in the Custom Vision services gives a 100 percent false.
If the system detects the food truck a message to a Microsoft Teams channel is posted to inform everyone about lunch time.
CONCLUSION
The Modern Workplace Solutions team was able to come up with a lunch solution by creating a working porotype in only a few hours using the Raspberry Pi to take photos and upload them to Azure. This is a positive outcome that shows that current technology and a bit of imagination can bring even more enjoyment to lunchtime. You can find out more about the team behind the site here or why not check out Thomy's speaking schedule here and you can also follow him on Twitter and Linkedin