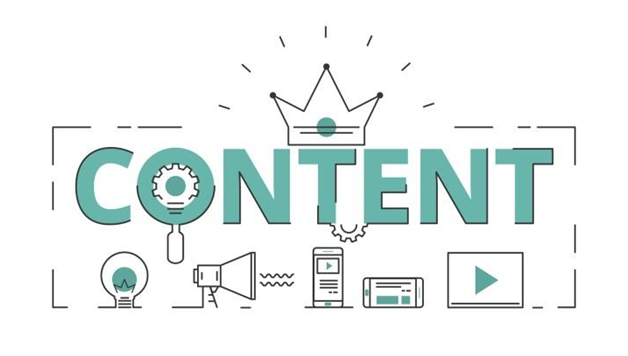 Understanding Why "Content Is King"
Published On November 30, 2017 |
SEO
Agree or not we see this phrase as a reference all over the digital or online world. Google was actually one of its very persistent supporters with regards to the " Content is King" philosophy. Creating great content will help you sell your products or services and potentially grow your business a hundred folds. Whatever industry you may run or have right now you know that the marketing means have changed dramatically.  Traditional and tested actions in getting customers attention just don't work as productively as they did before.
Advertising doesn't get the same response as it did before, and the cost of doing so is still expensive.
Network, you rely on networks that don't deliver enough opportunities to keep you afloat anymore.
Website that you have done and invested doesn't generate the needed leads
The press specialist that you invested in for coverage is gone.
Telemarketing efforts are getting saturated and no response.
Then Why Is Content, King?
Great for SEO- Original and High-Quality contents for blogs for a brand's onsite website has an enormous impact on SEO for a couple of reasons. Consistent publishing of contents that are unique creates an active profile and can open opportunities for a company in building an outstanding backlink profile. SEO services are different, but often time you would need a company that offers such services. For example, law firms or lawyers would need law firm SEO to help them with their online presence.
Engagement-
If the content is excellent, customers will devour the content, understand the message behind, comment, like and share even. Although if the content is not good, normally customers would just scroll past it. Further engagement and relationship with customers can be maintained as long as the content is on the right social media channels making sharing of which easy.
It generates new sales and new leads-
A saturated market even works out with the help of good content. Good content creates a significant brand awareness which then has that potential of generating the company leads and more sales because the consumer has exposure towards the brand. We avoid in overloading customers with product-oriented content as this can have a negative impact on the customer and the brand. We go for publishing good editorials as this nurtures your customer in becoming your brand advocate.
Products and services get added value-
Contents that contains values in some way get more attention from customers. Such values added are those educating them all about the products/services via how to blog/vlog posts and instructional videos or webinars done online.
Increases online traffic-
Original content must be engaging and excellent as well especially for SEO purposes. It is also one way of increasing website traffic and retaining those that go into the website a little longer. When putting up sites, it is always best to create one that is complete with an onsite blog full of engaging and entertaining content that can leave a customer with a positive impression and hence this will encourage them to interact within site and visit multiple pages.