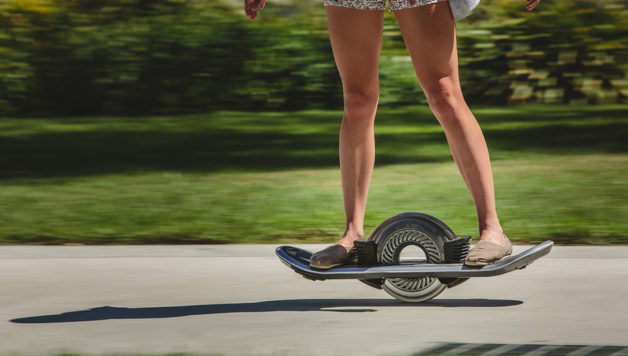 Things to Think about Before Buying a Hoverboard
Published On August 8, 2017 |
Technology
If you have mastered running, jumping and of course walking, then take the next step to getting from one place to another — hovering! Hoverboards are the next step in the next generation's solution for simply walking.
Technology news
If you have been too busy to keep up with the technology news, a self-balancing scooter often referred to as:
Mini Segway
Segway board
Hoverboard
These are a 2-wheeled, battery powered – electric scooter. By using gyroscope technology, the user is balanced without the need to use any handles. It maintains the user in the upright position by gyroscopic sensors and an accelerator-based sensor leveling.
Obvious Question
Of course, the obvious question about hoverboard is just how safe is it to take a ride on? If you have been watching any related videos about the hoverboard, then you have seen first-time users wobble around and yes, sometime fall off – at first. But in only minutes they have easily gotten used to it. Riding a self-balancing hoverboard or scooter is safe when the user uses the proper safety measures and with common sense also onboard. This means a 1st time user should go at a slow speed and do that also when riding on terrain that is not familiar.
Research
Research done in the field of the hoverboard market by surveying those who have one and talking to dealers who are certified hoverboard dealer with a few years of experience in the space; they will all agree that it is quite safe. Now, what does this mean – certified dealer? This means they have had some training and have been certified to know and sell hoverboards. In other words, don't just see a sign that simply says hoverboard for sale. It is important to buy from a certified dealer.
 Shopping guides
You should also go to shopping guide sites since most of them have taken the time to research by:
Riding on different surfaces
Taking them apart
Inspecting their differences
Putting them through tests measuring handling and performance
If you are really thinking about getting a hoverboard, go to as many review and shopping guide sites as possible.