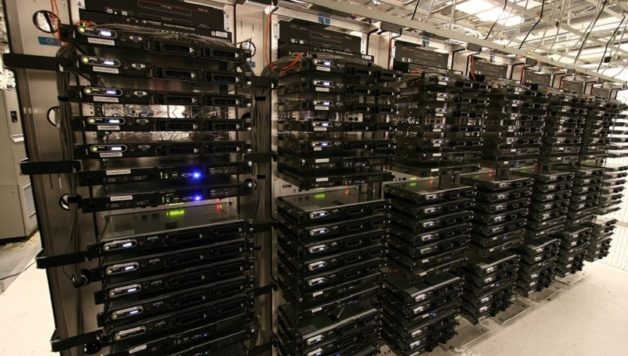 Namecheap: Review of Shared Hosting And Discount Coupons
This article is a review of Namecheap Shared Hosting plans. We look at the technical specifications, prices and Namecheap promo codes as provided by Webhostingology. Assuming that you are a beginner, let's start with the basics.
Namecheap promo codes
I understand that a lot of visitors will be visiting this page in order to get a coupon for Namecheap. To save you time, I have listed those at the top of this page:
Coupon NCHANTEDHOST gives you 25% off hosting service.
Want to register a .biz, .com, .net, .org, and .info domain? Use Namecheap code WEBBLOSSOM to benefit from standard discounts on registrations for 12 months.
Deals for Namecheap change every month. View this page to see how to use Namecheap promo codes to save on Namecheap Shared Hosting plans
What is Shared Hosting?
In a shared hosting plan, several websites use the same server. When your site is using shared hosting, you will also not know which other sites are using your server.
Shared hosting is generally the cheapest form of hosting you can have. However, it typically offers several server resource restrictions; although this can vary depending on your choice hosting package.
What Are the Main Shared Hosting Plans at Namecheap?
Namecheap will give you a choice of 3 shared hosting plans – Stellar, Stellar Plus, and Stellar Business hosting plans.
Stellar
The Stellar shared hosting plan goes for $2.88 a month; and it gives you access to 20 GB of SSD-accelerated disk space, unmetered bandwidth, and a chance to host up to 3 website domains. The Stellar plan works out at $24.88 per year. (It is normally $34.56 per year. However it is reduced by 28% thanks to a Namecheap discount code that applies automatically at checkout)
Stellar Plus
The Stellar Plus plan is worth $4.88 a month. This plan offers you unmetered SSD-accelerated disk space and unmetered bandwidth. You can also host an unlimited number of website domains using this plan.
Stellar Business
The Stellar Business shared hosting plan is the most robust shared hosting offer from Namecheap. It costs $8.88 per month. Other than unlimited website domains, users of this plan also get unmetered bandwidth and 50 GB of pure SSD disk space.
All the plans come with an option to use US-based or UK-based datacenters. Additionally, the Stellar and the Stellar Plus plans offer two backups a week, while the Stellar Business plan gives users two daily backups in addition to weekly backups.
What Does Unmetered Hosting Really Mean?
Some people fail to understand what unmetered bandwidth or disk space really means. With unmetered hosting features, you do not have to worry about reaching a bandwidth limit if the popularity of the site grows; or exceed disk space provisions if you host too many files.
With the unlimited website domains offer, you can add all the domains you want to your account without any restrictions.
These privileges are upheld as long as bandwidth and disk space usage does not affect server performance; which can happen if you go against the terms of shared hosting plans.
Why Get Namecheap Shared Hosting?
Namecheap has some of the best shared hosting plans you can get. Some of the upsides to using this company's shared hosting plans include the following.
1. Free SSL Certificates
Today, whether you want to or not, your site needs SSL certificates. While some hosts cash in on this fact, Namecheap gives its customers up to 50 free positive SSL certificates each year.
2. cPanel and WordPress Included
The leading control panel in the world is cPanel, and WordPress is the leading blogging platform. Both of these are part of the Namecheap shared hosting deal. The cPanel makes it easy to manage your site, while WordPress makes it easy to deploy your personal site.
3. 24/7 Customer Support
Live support is available to Namecheap clients around the clock. So, whenever you need assistance as you use the company's shared hosting services, you can count on this support team to help you get things back on track.
4. Reseller options
If you are a developer, web designer or an SEO agency you can offer Namecheap solutions to your clients. It is a good way to make money from web hosting.
The content of this article is taken from Webhostingology a UK based company that review various web hosting services for private and business applications. If you have any questions about Namecheap coupons or any other issues feel free to contact them directly.