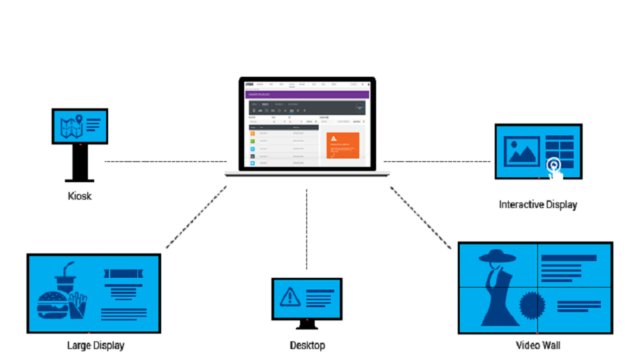 How to Sell and Cash in on Digital Signage for SMBs
Published On November 16, 2017 |
Software
A/V and System Integrators selling IT services and equipment can make more money by offering digital signage solutions in addition to their current products and services.
The digital signage market is more profitable than PCs, with even higher margins in some niche markets. While selling hardware and software licenses alone will yield some profit, the biggest piece of the pie is in focusing on the aggregate total of designing, managing, installing, servicing, and providing content for the entire digital signage system. This is where the profit is: it's not about what you're selling, but whom you're selling it to.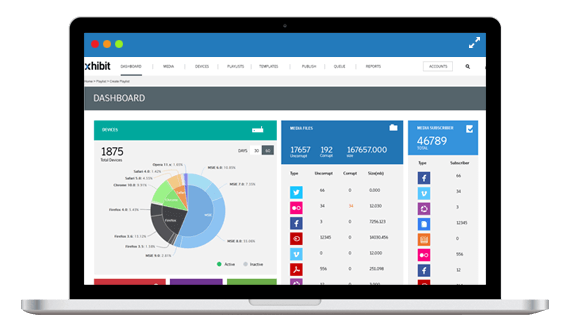 Components of Digital Signage
To sell digital signage, you first need to understand its technologies. The components of digital signage include:
Hardware:

Digital signage hardware includes displays – both touch and non-touch –  media players and ancillary products like mounts and cables.

Software:

digital signage software is one of the most important elements of digital signage. It's the main platform for managing and scheduling content for the screens. The software can be provided as a subscription service or as a bundled package.

Content:

Content includes any media displayed on digital signage, including text, graphics, and video. Content must be designed to meet the specific needs of each audience, and it must be updated regularly.

Connectivity:

Connectivity is important for a digital signage network. It includes a wired or wireless connection to the internet. Connectivity allows the software to connect to the media players and transfer the content to be displayed. It also enables the display of web-based content such as social media, weather, traffic and more.

Operation:

Operation begins with the initial installation and network setup and then continues through regular maintenance, service, and support.

Business:

Business involves deciding on the specific goal of the digital signage as per your business model, whether it's brand building, increasing sales, displaying information, wayfinding or improving the customer experience.
Benefits for Resellers
No matter which type of IT product or service your company provides, systems integration can help boost your profits. Here are a few examples of different types of businesses that can benefit from selling digital signage:
POS system providers:

Integrating POS systems with digital signage can offer customers added value and a whole new experience. For example, restaurants can integrate their POS systems with their digital menu boards to keep pricing consistent.

Sign providers:

Business owners are showing a strong demand for digital signage. Sign providers can keep up with this demand and stay ahead of the competition by offering digital signage solutions to their customers.

Audio/visual companies:


Audio/visual equipment is essential to digital signage. Providers of this equipment can sell it along with digital signage to provide a complete package for their customers.

Service providers:


Maintenance, service, and support are also important elements in digital signage. Service providers can offer their service packages along with digital signage equipment.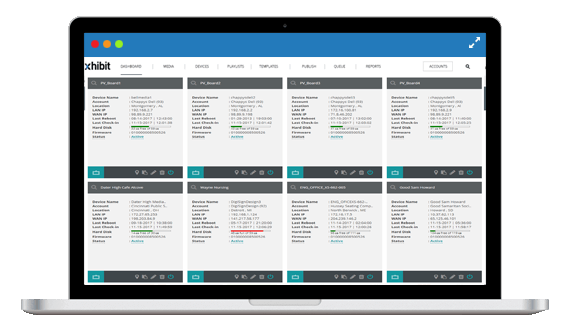 Tips for Reselling
Most systems integrators do not offer all of the elements of digital signage, so the partnership with another business is key. No one company should try to do everything. For example, a company that sells audio and video equipment will need to partner with a company that can provide software and content.
Integrators should also avoid trying to provide digital signage solutions for every type of industry. Instead, it's best to find a niche and concentrate only on that area.
How do you find your niche? Think about the specific needs of your customer base. For example, if most of your customers are financial institutions, they won't be interested in digital menu boards. If you narrow your focus, you'll be better equipped to provide the best digital signage services for your customers.
Omar Kamara is a Senior Solutions Consultant at Mvix, a leading provider of content-rich digital signage solutions. He has over 8 years of experience in digital communication technologies and works closely with VARs, MSPs and end users, playing a key role in the ideation, design, and deployment of digital signage networks. Connect with Omar on LinkedIn and see his work at Mvix.