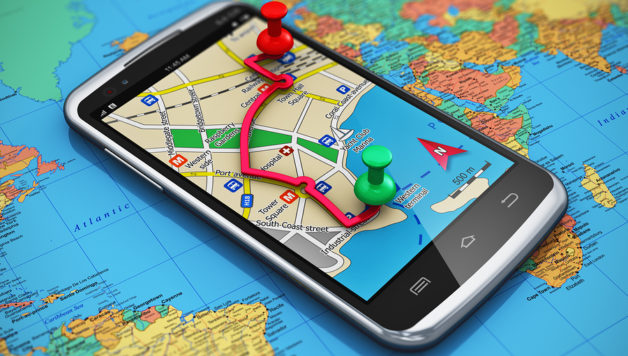 How Does An Outdoor GPS Unit Work?
Published On August 24, 2017 |
Technology
GPS stands for Global Positioning System. An outdoor handheld GPS unit receives signals transmitted from satellites to help locate and track your current position on various terrains.
It used to be that the first handheld GPS units did not function well at all in covered places such as forests, canyons, etc. Now many of the newer handheld GPS navigators are more advanced and can usually receive signals from satellites even if you are positioned in a forest or another covered place. This does not take away from the fact that your GPS unit needs to contact a satellite way up in the sky and so you will receive the best signal if the space between your receiver and the satellites is unobstructed. As time goes by and technology continues to advance, GPS receivers will become more reliable and will work in more covered areas.
How exactly does a handheld GPS work?
All GPS satellites transit their signals at exactly the same time because they are all synched with clocks at the U.S. Naval Observatory in Washington, D.C. These signals are extremely fast and if the space between your GPS receiver and the satellite is not blocked, you should be able to track your position with great speed. This also depends on how much detail you are requiring on your map.
Your handheld GPS receiver will usually coordinate with multiple satellites in order to determine your current location. Even though GPS was first intended to provide locational data for ships, it is also extremely useful in the air and on land. This is why many fishermen will use GPS units to record coordinates for their favorite fishing spots, and hikers will use them to evaluate different types of terrain and estimate the time it will take to navigate around hills and cliffs.
When you turn on your GPS receiver it will coordinate with multiple satellites, sometimes several, and will then begin to receive transmissions from the satellites to gather your position. Remember that your receiver unit does not transmit signals to the satellites. Your GPS navigator is passive and only receives signals.
How accurately do the satellites determine my location?
The best outdoor GPS units are quite accurate. However, some GPS receivers are more accurate than others. It is common for handheld GPS receivers to determine your location within 30 feet. Other more expensive receivers may be more accurate. Handheld GPS units are usually not as accurate as larger GPS units and those units mounted in vehicles.
How hunters, fisherman and explorers use GPS receivers
Say you're fishing, and you find your special fishing spot where the sport is especially good, and you need to remember exactly where you are so that you can get there again. So when you are in that special location, use your GPS receiver to get a reading of your position and then record that position into your unit's memory. The coordinates or locations that you record are called "waypoints," and the next time that you return to the location just tell your receiver to locate that waypoint again. The receiver will point you in the direction of the location you want to navigate to, and it will then likely be able to show you if you are off course and your estimated time of arrival. There are many uses for GPS receivers, whether you are geocaching or whether you just like adventures and exploring. Also if you like to ride on the mountain trails you can keep a gps for yourself. Get the list of best bike gps here: http://www.mountainbikeslab.com/