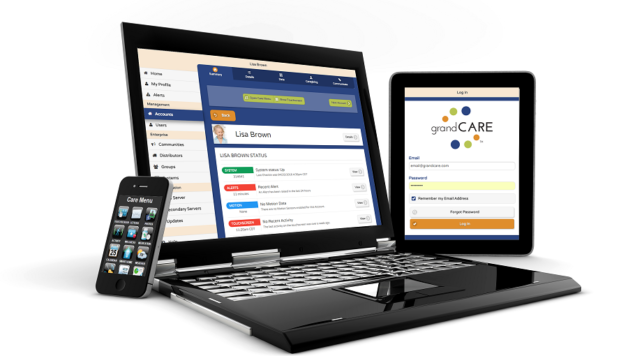 Healthcare and Technology in 2017
Quality patient care is one of the biggest priorities for healthcare professionals globally, and with shortages of newly qualified and in-training healthcare professionals across the UK and the US, new and clever solutions need to be considered to solve this issue. 2017 has been one of the most significant years for the advancements in healthcare and technology, here are some of the most important and noteworthy advancements that have been introduced into the healthcare industry…
The breakout year for telehealth
Different demographics have accepted technology at different rates. For example, recent studies have revealed that only 16% of the elderly community engage with online healthcare activity, such as ordering prescriptions or obtaining health information; whereas millennials have almost entirely integrated their healthcare with technology and the online world. Studies have revealed that 60% of millennials and younger generations would like to see healthcare professionals more involved in telehealth, by using mobile health applications. More people are becoming acclimatised to a healthcare environment, assisted and in some cases, replaced by technology.
We are living in an age where society is becoming increasingly more digitally attuned than ever before – people want their healthcare to be clear, concise and above anything else, speedy and easy. Telehealth can be anything from having alternatives such as online portals, where standard health enquiries can be answered and medication administered, or the use of live video conversations for patients who live far away. There are many different solutions for physical consultations, to increase efficiency and allow for more needed remote visits with patients. 2017 has seen the beginning of the new age of healthcare efficiency and solutions.
Technology – a healthcare revolutionary
Consumer facing technology has the potential to not only connect people with their friends and loved ones, but it also has the ability to make everyday life more salient and smooth running. One of the biggest healthcare issues at the moment is the effects of loneliness in the elderly. As you begin to age, it's natural for everyday tasks to become more difficult and for memories to become more distant, and this makes elderly care extra important.
Technologies are constantly progressing and advancing, but now there are devices, tablets and machines that can assist with the everyday tasks and improve a user's quality of life. Different computers and machines possess the ability to ensure that an elderly person is happy and healthy, both mentally and physically.
Growth in consumer facing technologies
Consumer facing technologies have become much more in demand over the year or so, these technologies can fully intergrade into a user's home and provide a similar level of care and attention as a medication nurse, or pharmacist. An example of this is the Grandcare system, which provides a level of assisted living to the user. The technology assimilates with any alarm sensors and can monitor movement, for the case of any unusual patterns, such as the patient falling over, a lack of movement or increased activity.
Notifications can be sent to healthcare professionals and family members if any unusual activity occurs. These types of consumer facing systems perform the simple tasks, and promote efficiency, independence and save users, especially those who are slightly older, a journey to the doctors or a long wait in the waiting room.
Other technologies, such as the TabSafe, can send prompts to remind the user to take their medication, when to take it and the quantities it needs to be taken in. More importantly, healthcare professionals can access the medication consumption information, and medication can be re-ordered when it is running low.