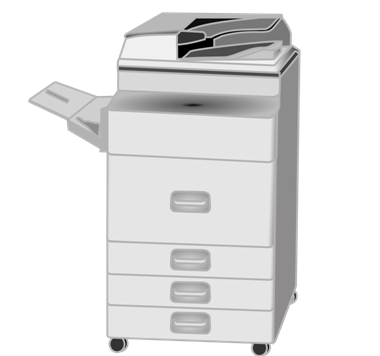 Four Important Copier Components You Should Be Aware Of
Published On November 29, 2017 |
Technology
An office has a lot of various departments to complete a single goal in an efficient and quick manner. Each of these departments has their own respective tasks and purposes that set them apart from each other. In this way, more work can be done in a single day. Much like an office, a copier has several components that fulfill an important role. These components work in unison to reproduce documents without any compromises. When one or several of these parts fail, the entire performance of a copier is placed in peril. As such, it would be a big help to identify some of the vital parts of a copier and what they contribute to the machine's overall function. Whether you own one of you rent copier, it's vital to know these parts and what they do for your office.
Paper Tray
First and foremost, a copier has a paper tray to transfer any kind of document into another piece of paper. What this component does is store paper inside the copier and prepares them for the copying process. Once the original document is loaded into the main copying area, the tray readies the blank paper to be copied upon. Once the process is done, the reproduced document will then be transferred into another area of the copier, signaling the user that it is ready to be taken out. Just be careful with the usage and maintenance of the paper tray. If you don't, there's going to be a lot of paper jams occurring inside your copier.
Exposure Lamp
When you lift a copier up, you'll find a wide piece of glass to place your document on. The main component you will find here is a copier's exposure lamp. This certain lamp shines a bright light on the document and the reflection achieved by the copier itself will serve as the basis for the reproduced document. This reflection is carried over to a photosensitive film, which will then print the information gathered by the lamp to a blank piece of paper. This process is done in less than a minute and will be repeated multiple times if you need a lot of copies of the original document.
Toner Cartridge System
Basically, toner cartridges contain a metallic powder that is charged positively when heated. They also contain particles made out of plastic that will become ink when exposed to high temperatures by the copier. These things will be used to reproduce words and photos on a blank piece of paper. The information gathered by the exposure lamp from the original document will then be transferred to a new piece of paper, with the help of the toner cartridges. Since the supply of toner is finite, it's always best to check its levels so you can determine if you need a new cartridge soon.
Control Console
The console that contains all of the copier's control is usually placed on top of the machine for easy access. This console has various buttons to help operate each aspect of a copier for the convenience of the user. Sometimes, the combination of these buttons can be confusing and you might end up damaging the copier itself if you are not too careful. In this case, it's better to consult with the user manual first to better understand your copier.