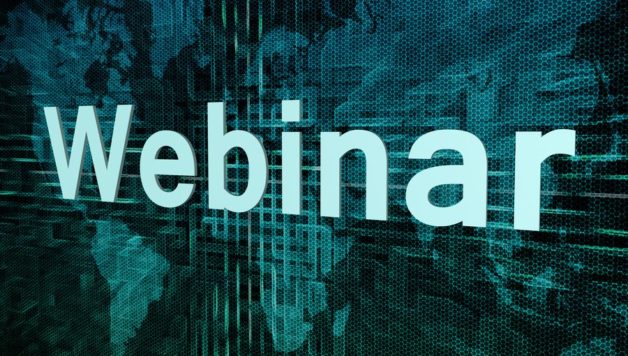 17 Brilliant Webinar Providers to Build Webinars, Masterminds & Digital Online Meetings
Published On August 24, 2017 |
SEO
Webinar providers are now many! No wonder, because webinars are not only popular with customers, but also especially with marketers, webmasters and owners of products. For quite some time, however, some webinar providers offer features that are called "Autowebinar" or "Evergreen Webinar".
These small but fine features make it possible for product owners to keep fully autonomous, self-running and fully automated webinars. Webinars are usually free of charge for customers, but it is also possible to book conferences, meetings or masterminds.
"Informative webinars with evergreen feature can be easily advertised via newsletters, blog posts, landing pages or paid traffic. This makes webinars significantly contribute to building distribution and revenue growth.
If you want to host webinars yourself, you have to choose a webinar provider. There are sophisticated and comprehensive solutions with professional video conferencing function and split screens. Or even stripped-down versions, which only have a comfortable live chat and no evergreen features. In the following, we have compiled the 16 best webinar providers to help you create, customize, or even automate dynamic webinar workflows …
ezTalks Meetings
ezTalks is a fantastic webinar provider that has developed ezTalks Meetings to let you connect and interact with audience via HD video and audio. Up to a 100 attendees can attend a webinar hosted for free. If you have a big need, you can even host a webinar with up to 500 attendees. In the course of webinar, you can use the screen sharing and whiteboard sharing features to enrich your webinars.
ezTalks Meetings works well with Android, Mac, Windows and iOS without the need for any additional hardware. Besides, you can make webinar scheduling and remind participants about it easily. For later reference, you can even record a webinar with a single click.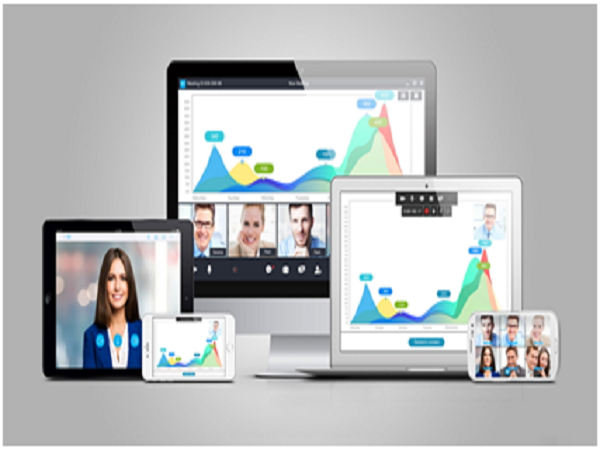 Adobe Connect
Adobe Connect is a market-leading web conferencing, web meeting & webinar solution that allows you to perform your online events of any kind perfectly. In this way, small-scale meetings are possible up to webinars with thousands of participants. The webinar provider is rather less to be found in the circles of the classic marketing industry, but definitely is one of the absolute high-end solutions on the market!
AutoWebinarPlayer
The webinar provider "AutoWebinarPlayer" calls itself the world's best solution for automatic webinars with evergreen function. And undoubtedly the provider is one of the leading automatic webinar solutions on the market, because the tool was developed by marketers for marketers. It includes extensive automatic evergreen features, ready-made webinar sales tunnels, email sequences, chats, etc.
ClickWebinar
The Webinar provider "ClickWebinar" is an online collaboration tool that can significantly improve your productivity and business performance. With ClickWebinar, you can present your brand, introduce demos to your products, train customers, employees, and assistants around the world, live webcasts and sales presentations, and much more. Webinars can be customized to your corporate design and chat sessions can be translated simultaneously (!).
EasyWebinar
With the webinar provider "EasyWebinar" you can create unlimited webinars, car webinars, evergreen sales tunnels and much more. The tool can also be easily integrated into WordPress pages or subdomains, so that the implementation of webinars is seamlessly integrated into your own websites. EasyWebinar also offers live events as a Google Hangouts, live streams as YouTube live or hybrid webinar events.
Edudip
The webinar provider "Edudip" is one of the best known in the German area. It likes to be used in the marketing sector, but despite the possibility to record webinars, it does not offer a classic evergreen mechanism. For this Edudip trumps with its own market place, in which all webinars held by all customers can be viewed. The surface is clean and clear.
EverWebinar
The "EverWebinar" platform offers one of the highest automation levels ever in the vast field of "Evergreen Webinar providers". The suppliers are no less than Andy Jenkins and Mike Filesame, which are traded in American market circles as "stars". Every aspect of webinars can be practically automated or simulated. Be it chat sessions, email and SMS reminders, surveys, sales processes, and the webinars themselves. With EverWebinar, it will be hard or impossible to see if the webinar is live or recorded.
Go-Conference
With the webinar software "Go-Conference" you bring your participants together in a web conference. The tool can be used for online training, online meetings, team meetings and webinars for up to 400 participants. Relocate your meetings to the web and train employees, freelancers, virtual assistants, your customers, or exclusive partners & affiliates in Inner Circles and Masterminds.
Google Hangouts
Through Google Hangouts, you can meet with friends and family, as well as with old classmates you have not seen for a long time. However, Google Hangout also works wonderfully as a "Livestream" for presentations from the office or mobile office. No matter where you are on the road, let your community participate or inform your customers about the latest state of your business.
GoToMeeting
With the GoToMeeting webinar platform, you can create, plan, host, or join webinars. Start Microsoft Office, email, and instant messaging app, or transfer mouse and keyboard controls to any participant during your meetings. The German-speaking webinar platform translates up to 6 video streams in one session, offers high-quality audio and video recordings as well as options for toll-free telephone calls (keyword MLM calls).
 Spreed.com
The Spreed Webinar vendor offers desktop, document sharing, audio and video playback, chat, whiteboard, telephony, and much more. Spreed works on any desktop and with any operating system and is quite simple to use. Hold for example. Online conferences, web trainings, presentations, webinars, meetings or masterminds, exchanging documents, downloads or links with thousands of participants.
StealthSeminar
At first glance, the webinar platform "StealthSeminar" offers a wealth of excellent features and possibilities for automation! StealthSeminar is one of the few tools in which you can intervene during automation. This means that the webinar starts automatically, and in the end, you can turn on the live recording to answer the questions (or start the next webinar recording and chat live).
 TeamViewer
The "TeamViewer" is not a pure webinar solution and does not offer classic evergreen functions, but the tool designed as a remote support software should not be missing. TeamViewer is currently the most widely used solution for remote maintenance, remote access and online meetings. More than 1 billion (!) Installations and more than 20 million devices with TeamViewer installations are online. With TeamViewer, you can participate as a service provider in remote control sessions or as a member of a mastermind at online meetings.
 WebEx
The webinar provider "WebEx" has been developed by the giant Cisco system and, in addition to great reliability and security, offers very interesting features to quickly and easily hold online meetings, coworking conferences or classic webinars. Among other things, the webinar tool offers video conferencing with up to 7 video feeds, shared or full screens, VoIP and telephones, smart markup and whiteboard tools, and of course, high-quality meeting recordings. Moderator rolls can be shared and participants can be called from the meetings.
WebinarIgnition
The webinar provider "WebinarIgnition" is one of the most flexible platforms to build fully automated evergreen webinars and webinar funnels. Registration, confirmation, thank you, replay and live pages can be customized. In addition, it is possible to integrate live video feeds into the webinars, or e.g. Also Google Hangouts Sessions. Email reminders and autoresponders are also automated, sales and conversions can be tracked, and chat is available.
 Webinaris
The Webinar platform "Webinaris" also offers interesting opportunities for webinar automation. Automate your current webinar appointments on the landing page, confirmation and reminders, the webinar itself (with / without chat function) to automatic downloads, banners and follow-up emails on specific topics or to specific customer groups. You decide on which days and at what times your Evergreen webinar should run. At the same time, you decide how many dates are available for interested parties.
WebinarJam
The webinar platform "WebinarJam" is traded as a true HIT among marketers. No wonder the once again the American marketing primates Andy Jenkins and Mike Filsaime have the fingers in the game. Who has worked so far with Google Hangout will find a fierce 500-PS tuning in WebinarJam. The vendor offers an abundance of weighty arguments and possibilities, in which every market and automation heart beat higher. An armada of top people uses the webinar tool for their own business.
Conclusion
The abundance of features and possibilities of current webinar providers can be overwhelming throughout. Basically, you should first clarify whether you would like automated evergreen webinars or rather classic live webinars. Both variants are built up very interesting and lucrative.
However, some of the above mentioned webinar providers offer hybrid solutions. For example, webinar recordings can be used to answer questions in the end in live chat, or to trigger other automatisms in a timely or situational manner. Many providers are English-speaking, but most of them can be translated in the backend. All in all, webinars are a fantastic way to earn money online and quickly, without having to design new digital products for weeks or months.