7 Best Business Plan Software Tools for Young Entrepreneurs
Published On February 16, 2018 |
Software
In today's ultra-competitive business environment, young entrepreneurs are always looking for an edge over their competition. One of the less obvious ways that business owners can improve the chances of their business's success is to ensure that their computers are outfitted with the most innovative software.
The software can help you organize the day-to-day operations of your business, as well as assist you in simplifying communication between co-workers and streamlining your company's financial data.
Business plan software is an excellent purchase for young business-minded people because high-quality software offers a range of benefits to its users. First and foremost, high-quality business plan programs help you identify what you want your company's mission to be.
From there, a business plan tool can assist a fresh-faced entrepreneur in developing value propositions for their company, along with keeping annual company objectives up-to-date and on the right track.
This article discusses the 7 best business plan software tools young entrepreneurs can use to get their business on the express lane to success.
LivePlan
Created by Palo Alto Software, LivePlan is considered the industry-standard when it comes to business plan programs. What makes LivePlan so great is that the software walks you through every step of the business plan writing process, eliminating any worry that inexperienced entrepreneurs might have about the finer points of business plan writing.
BizPlan Builder
Another top-end business planning software used by the most innovative young business names is BizPlan Builder.
BizPlan is popular because it maintains a cloud-based storage option and has a variety of templates for you to choose from.
Business Plan Pro
Also from Palo Alto Software, Business Plan Pro is the non-cloud-based business plan alternative to LivePlan. Business Plan Pro gives users to complete online and offline access, and has a really intuitive business management dashboard that helps keep your business plan organized and readily accessible.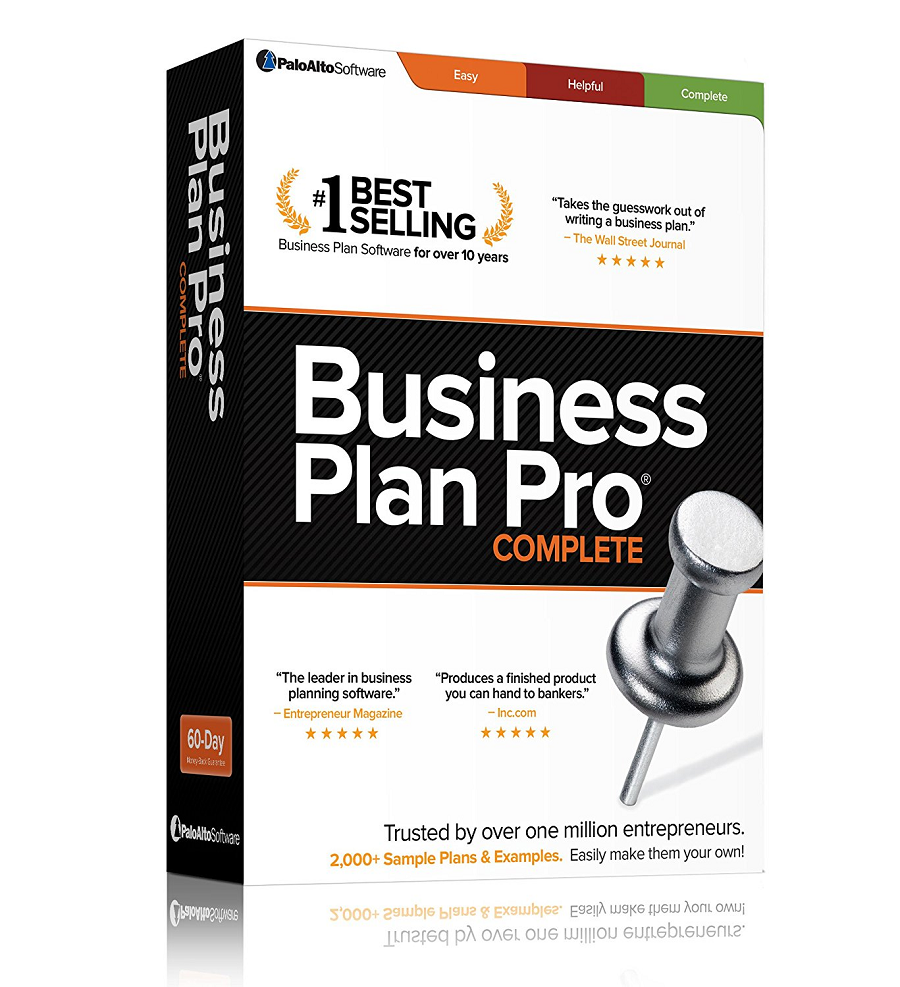 Enloop
For young entrepreneurs who are bootstrapping their business from the ground up but do not want to sacrifice quality, take a look at Enloop.
Enloop is one of the cheapest business plan tools currently available on the market. Enloop also has an auto-write feature that will guide you in structuring your initial business plan.
Stratpad
One thing that sets Stratpad apart from other competitors in the business plan software space is that Stratpad allows you to integrate your business plan with your bank, accounting team, and bookkeepers.
Another advantage of choosing Stratpad is that if you are collaborating with another entrepreneur on your business plan, you can share your plan with them in real-time if they also have Stratpad.
Planguru
The Planguru business planning tool is ideal for folks who are seeking out business forecasting and financial analysis while they are creating their business plan. Planguru can also help you create a budget while you are making your business plan, which is an indispensable feature if you are new to managing the financial side of a business.
IPlanner
Last on our list of innovative business plan tools is IPlanner. Although IPlanner is probably the least expensive business planning software on the market, it offers a wide range of features that make it a great option for budget-constrained businesspeople.
One great feature that IPlanner gives you is that they offer an a la carte pricing model. This means you only pay for what you want and do not have to worry about wasting money on parts of the software you don't need to effectively run your business.
IPlanner also allows you to have an unlimited amount of collaborators during the business plan creation process.