5 Ways to Drive Traffic to Your Website
Published On October 28, 2017 |
SEO
All website owners want more traffic. After working hard on writing new content, publishing your finest work and spending time on your site's design, you want the whole world to see what you've been up to, and get some recognition for your efforts. Below, we've rounded up five ways to drive traffic to your website – check them out and see what works for you.
1. Start guest blogging
If you want to drive more traffic to your small business website, then consider the benefits of guest blogging. Not only do you get to publish your work on another author's blog and reach their audience, but you get to build backlinks back to your website, which will help you increase your website's domain authority and boost your ranks on search engines. The basics of guest blogging are simple – send a pitch to a guest blogger, wait until they approve it, and then write your content and link back to your website when you do. Simple as that!
2. Answer questions on Quora
If you haven't heard of Quora yet, where have you been? This question and answer website has blown up in recent years, and can serve as a valuable traffic source for small businesses and website owners. Search for topics related to your expertise, and then answer questions, linking back to your website where you can. If one of your answers happens to go viral, then you'll find a new source of referral traffic that you can use to generate leads and attention.
3. Comment on blog posts
Blog commenting is one of the oldest tricks in the book for driving traffic, and although it has fallen "out of fashion" in some marketers' eyes, there's still benefits to doing so when you're just starting out. Blog commenting can help you reach out to new people, network with other bloggers and get referral traffic in the process. Make sure you write high-quality comments that aid in the discussions, rather than generic "enjoyed the post" comments.
4. Create a mailing list
Email lists are a great way of capturing users' information and promoting your products and services to them again and again. Add an opt-in box at the bottom of your blog posts or on your homepage, and whenever you have a new piece of content go live, you can send out an email to remind subscribers that you still exist. The best list providers include MailChimp and Aweber, but you can also get free WordPress extensions that will do the same job.
5. Use social media
Social media is a great way to spread the word about your products and services, but you can also use it to drive traffic back to your website. Use a scheduling tool like Hootsuite or Buffer, and then create social media posts that advertise your business. Whether that's your latest blog post, your product page or your homepage, social media can make part of your overall marketing strategy and generate leads and traffic to your website.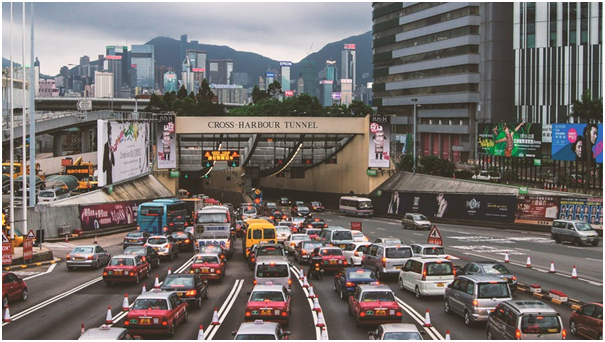 There you have it – five ways to drive traffic to your website. Before you splash out on AdWords campaigns or social media advertising, remember that you don't have to pay for traffic if you execute these techniques time and time again. Good luck!
Max Greene is the Managing Director of Muffin Marketing, a marketing agency specialising in content marketing, social media marketing, and search engine optimisation.