5 Hidden Features Of WhatsApp You Do Not Know
The chat services and instant messaging occupy a very prominent place among the most widely used mobile applications worldwide. The communication of people through these services is becoming more widespread, given its ease both in money and in use.
It seems almost impossible not to know everything about WhatsApp, even after we have spent hours and hours behind the screen of our hi tech Smartphone using it. There are many functions that the app offers us and that is why we may not know 100% of all of them. Next we are going to make a review of the 5 hidden features of WhatsApp application, so that now, you are all an expert in its use.
1. Find words in WhatsApp conversations
It is possible that sometimes they have given us information or talked about a certain topic, a friend or colleague of WhatsApp, but we do not remember exactly when it was, or who is the person and want to recover this information in a simple way.
For this, we have the option of being able to search through words or phrases. This means that WhatsApp has an internal search engine in which we can enter a certain word or keywords about what we want to search, and the app itself will do a search among all our conversations. The search engine can be found on both iPhone and Android.
On Android we have to enter the application, and at the top we should open the drop down menu and select "Search". In iPhone we have to place ourselves at the top of the chats and give a touch up. It will then be when we find the search engine in which to enter that word or phrase to look for.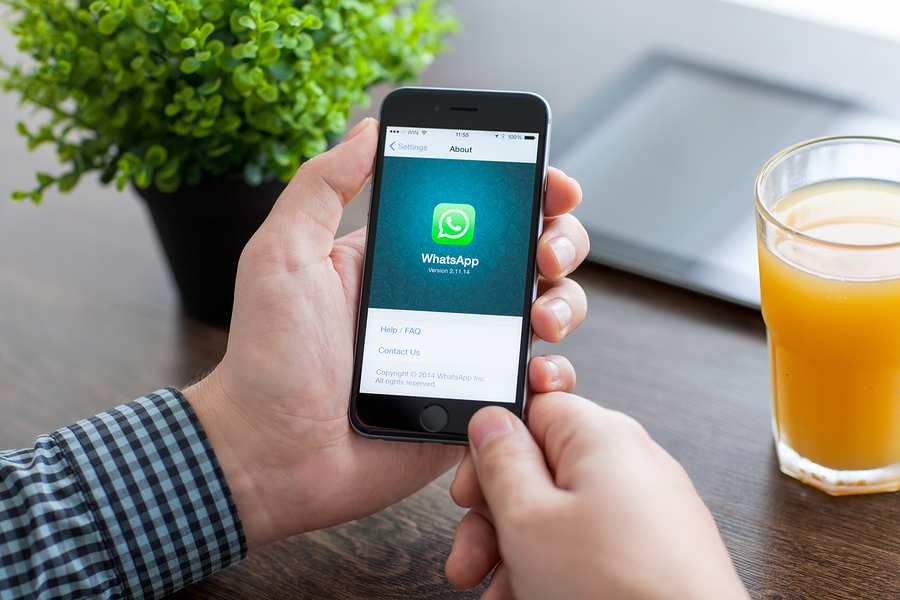 2. More than one administrator in group chat
Many times we have groups in which we are the administrator and when it comes to include someone or eliminate it, always the responsibility is ours. This does not have to be this way since WhatsApp groups can be managed by more than one person at a time. To manage another member of the group, we have to enter into the group in the information window and select the person that we want to be an administrator. "Make admin".
Once you have selected it, the person will become the administrator of that group. We can repeat this process as many times as we consider necessary depending on the number of administrators we want to name.
3. Check your WhatsApp statistic
Find out how long WhatsApp has taken as you message. You can review the statistics about the chats in which you have sent the most messages and which of them occupy more space. It is a good way to have control over its use. In order to see this statistic you must go to "Configuration" – "Account" – "Storage use".
4. Reduce data consumption during calls
It is possible that in addition to sending messages with the application, you have decided that it is a good option to make phone calls. The problem of these calls comes in many occasions when we do not have WiFi and the consumption of data is too high for this function.
Thinking about this inconvenience, WhatsApp has enabled within the app, a section to reduce data consumption during calls. To activate this service we must address:
"Configuration"
"Use of data"
"Lower data usage".
5. Hide your conversations
If you want to hide your chat, or you do not want a certain conversation to appear on the main screen, you can archive these conversations. Archiving the conversation does not mean losing it, but simply keeping it in an invisible place.
To archive a conversation in Android we must keep the conversation pressed and a popup window will appear in which to select the archive option. In iOS we have to move the conversation to the left and click on the archive option.
If we want to recover the archived conversations, we must go to the top of the chat, and there we can find our chats archived in iOS If we want to do this process in Android, we have to go to the bottom of the chat and press the one we want to disable.